All news
May 9, 2022
ICOM PRAGUE 2022: Multi-day excursion to the Wallachian Open Air Museum in Rožnov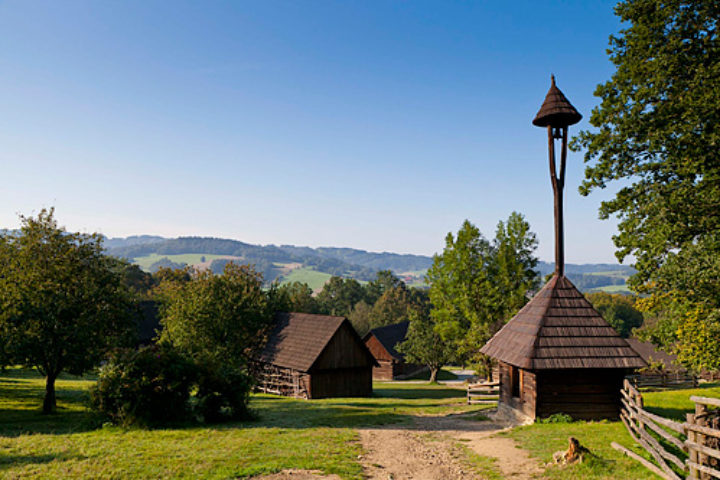 ICOM PRAGUE 2022
MULTI-DAY EXCURSION:
The Wallachian Open Air Museum in Rožnov and the protection of open air museum collections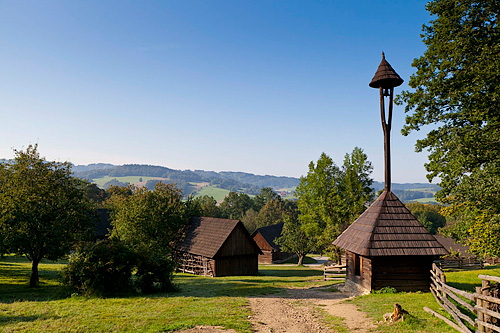 The Wallachian Open Air Museum, located in the charming and picturesque Beskydy Mountains, is the largest and oldest open air museum in the Czech Republic. Having started in 1925 with only two examples of vernacular houses from the turn of the 19th and 20th centuries, it has since grown to its current size. Today, three different sites display various ways of living in the Wallachian and Silesian regions within natural landscapes. Called Little Wooden Town, Wallachian Village and Water Mill Valley, each site is an excellent example of the 'living museum' concept, in which a variety of daily programmes familiarize visitors with everyday life in a Wallachian village of the past. The newest location maintained by the museum is impressively located on top of a mountain pass called Pustevny, and features two wooden art nouveau buildings with folk motifs designed by Slovakian architect Dušan Jurkovič.
However, wooden structures such as the ones on display at the Wallachian Open Air Museum are difficult to maintain and protect. A special post-conference scientific programme, a conference focused on the security of wooden structures, will take place in Rožnov pod Radhoštěm on the 26th of August 2022.
Join us for a three-day excursion to participate in the conference and enjoy the beauty of the Wallachian Region. The 'Protection of Open Air Museum Collections' conference is organised in cooperation with the National Open Air Museum and Røros Municipality, UNESCO site in Norway. Conference is supported by grant from Iceland, Liechtenstein and Norway.
Recommended for the members of: ICMS, DRMC
Additional fee – 174 EUR
TO REGISTER USE THE LINK BELOW:
https://prague2022.icom.museum/excursions/multi-day-excursions/wallachian-museum 
Museums Visited
The Wallachian Open Air Museum
https://www.nmvp.cz/en/roznov
Libušín, Maměnka – Pustevny
https://www.nmvp.cz/en/roznov/information-for-visitors/museum-tour-opening-times-admission/pustevny
Itinerary
Day 1 – 25 August 2022

16:45
Departure from Prague Congress Centre
21:00
Estimated arrival in Rožnov, overnight stay at Hotel AGH or Eroplán
Dinner on your own
Day 2 – 26 August 2022

8:30
Registration – Wallachian Open Air Museum, Janíkova stodola
9:30
Opening speeches
10:00
Scientific programme part 1
11:00
Coffee break
11:15
Scientific programme part 2
13:30
Lunch
14:30
Guided tour of the Wallachian Open Air Museum premises
16:30
Bus ride to Pustevny – visit to Libušín and Maměnka, short walk in the mountains
19:30
Evening programme with dinner – local specialties tasting, folk dances
Overnight stay at Hotel AGH or Eroplán
Day 3 – 27 August 2022

8:30
Departure to Prague or Brno
Please be at the departure point 15 minutes prior to departure.