Zhengzhou (China) 2015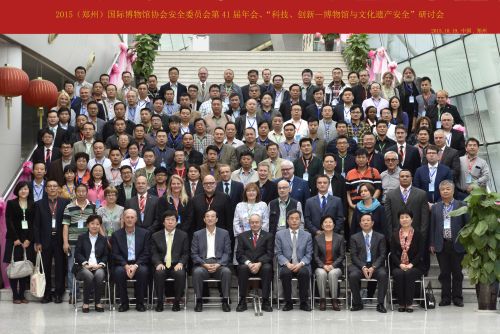 ICMS annual conference in Zhengzhou (China) 18 – 24 October 2015-10-27
The conference was organised by the director and staff of the Henan Museum and the number of participants was 130 of which 57 were ICMS members.
The main theme of the conference was "Science and technology" with the emphasis on "Innovation".
Presenters from the USA, UK, The Netherlands, Poland, Japan, Kenya, Germany and China have given excellent and interesting presentations about the developments in museum security and safety with quite a lot of emphasis on fire protection.
The board was extremely pleased with the participation of new members from Poland, Japan and Kenya and also with a strong increase of members from China.
The social events and the excursions to the UNESCO World Heritage Sites in Henan province were very much appreciated.
The participants appealed to all communities, including the international museum community, to condemn the ever serious destruction of human cultural heritage. It was suggested that the security departments of museums increase the co-operation, unify technical standards and share security information.
Lyons Brook, 2015 October 27
Willem Hekman
Chair of ICMS
You find the program below in the link